Krista the Explorer
How To Spend One Day in Belém, Lisbon
Updated: Aug 3, 2022
This post may contain affiliate links, which means I may earn a commission from the discount codes used or when a link/ad is clicked. All purchases made will come at no extra cost to you, and I only include products and services that I have personally used and would recommend.
The Portuguese capital is home to many beautiful districts that are fascinating to explore on foot. From the historic Baixa district to Alfama and Bairro Alto, you'll soon come to realize that no two districts are the same, and each has their own unique attractions to discover. If you're planning to visit Belém, Lisbon then there are a few things to note, since this part of the city is quite a distance from the city centre. Getting to Belém from Lisbon's central districts can take up to an hour by public transportation, depending where you're coming from. The easiest way to get there is by tram, but if you're running short on time an Uber is worth it. I would recommend planning at least one day in Belém, Lisbon so you aren't rushing around and can wander between the main attractions at your own pace.
Belém sits along the banks of the Tejo Estuary, and was historically the location of Lisbon's shipyards. Belém is actually where explorers in the 16th century discovered many important trade routes to places like Brazil and East Africa. This district is significantly more relaxed than central Lisbon, even though there are a lot of tourists here visiting the various points of interest. Belém is very easy to get around on foot, and many of the top things to do in Lisbon are located in this district, so it's certainly worth adding to your itinerary if you're planning on being in Lisbon for a few days. Here's a look at how to spend one day in Belém, Lisbon as well as some tips on where to eat in the area.
Jerónimos Monastery
One of the main things to do in Belém is to visit the world-famous Jerónimos Monastery. The construction of this UNESCO World Heritage Site started in 1496, when Portugal's wealth was growing at a rapid rate during the Age of Discovery. It's where you'll find the tomb of Vasco da Gama, as well as other prominent Portuguese historical figures. Jerónimos Monastery is also said to be the birthplace of the famous Pastel de Nata in the 18th century, so you can thank the nuns and monks for that delicious snack!
I would highly recommend pre-booking for Jerónimos Monastery to avoid disappointment. It's one of the most visited attractions in Portugal, so you can imagine how many people enter the monastery on a daily basis. We pre-booked with Tiqets and were able to skip the queue at the ticket office and head right inside. If, for some reason, you can't get a ticket on the day, the Church of Santa Maria is free to enter and is absolutely stunning.
Eat pasteis de nata at Manteigaria
Many places claim to have the best pastéis de nata in Lisbon, but only one actually does. Manteigaria has several shops throughout Lisbon, serving up thousands of these traditional Portuguese custard tarts daily. In Belém, their shop is just across the road from Jerónimos Monastery, so it's a great spot to stop at for a break after walking around the monastery for a couple of hours. Their simple yet delicious recipe, with absolutely no preservatives, has people queuing out of the door at all times of the year. We decided to take some away with us to enjoy as we explored the rest of Belém. Trying out some pastéis de nata is one of the top must-do things in Lisbon, and there's no better place to try them than at Manteigaria.
Monument to the Discoveries
Monument to the Discoveries
The Padrão dos Descobrimentos, or the Monument to the Discoveries, is one of the major tourist sights of Lisbon, and is located only a short walk from the monastery, making it very easy to add to your itinerary if you're spending one day in Belém. The Monument to the Discoveries sits along the Tagus River and commemorates the 500th year anniversary of the death of Henry the Navigator, who discovered places such as the Azores and Cape Verde. It was built in 1960 and is designed in the shape of a Portuguese ship. At the front of the ship is Henry the Navigator, with many other prominent Portuguese explorers behind him, all looking out to sea. If the outside of the monument isn't impressive enough, you can always head up to the observation deck!
Walk along the Tagus River
Monument to the Discoveries
If you have some spare time during your day trip to Belém, I would recommend taking a casual stroll, or bike ride, along the waterfront. There is a very wide walkway connecting the Monument to the Discoveries with Belém Tower that's lined with restaurants, and it makes for a nice walk, especially around sunset. Or if walking isn't really your thing, there are plenty of evening cruises that you can go on which offer a nice change of scenery and beautiful views of the city.
Belém Tower
Belém Tower
Spending one day in Belém isn't complete without visiting one of Lisbon's most prominent attractions. Belém Tower takes approximately 20 minutes to walk to if you're leaving from the Monument to the Discoveries, and its five floors and roof terrace are open to the public. Torre de Belém was built at the beginning of the 16th century, and was originally meant to defend the city but was also used as a prison and a departure point for many sea voyages. If you look closely, you'll see that the carvings reflect the wealth of Portugal at the height of the Age of Discovery. As you can imagine, Belém Tower gets extremely busy, being a popular UNESCO World Heritage Site, so you'll have to be patient with people coming up and down the narrow stairs inside. Torre de Belém is one of the most visited sites in Lisbon, if not all of Portugal, so don't miss out.
Tip: If you haven't managed to get Belém Tower tickets, I would suggest visiting the tower near sunset, after the monument has closed. We had the entire area around it to ourselves, as most tourists had returned back to Lisbon's city centre. The lighting is perfect for photos too.
Dine at Le Chat
Although not specifically in Belém, Le Chat is the perfect rooftop restaurant in Lisbon to go to for either lunch or dinner if you're planning on spending one day in Belém. Le Chat sits facing the Tagus River, so if you're taking a tram to Belém you're in luck as there's a tram stop nearby. We visited Le Chat for lunch as we made our way to Belém and were blown away by the views as well as the food. Their menu takes inspiration from Mediterranean roots, and they use fresh, handpicked ingredients in all of their dishes. The breaded goat cheese is a great way to start off the meal, and if you like seafood there are lots of tasty options. For vegetarians, the mushroom risotto is a nice option that isn't too overwhelming but will definitely fill you up for the rest of the day. Don't forget to grab a cocktail to sip on as you enjoy those stunning river views.
For those of you spending one day in Lisbon, you won't have enough time to visit Belém, unfortunately, as it's quite a distance from the city centre. Although Belém is a relatively small district of Lisbon, there are plenty of unique attractions here to keep you busy for an entire day. If you're visiting in the peak season, try to book tickets in advance to avoid disappointment when you arrive. I'd recommend booking through Tiqets who offer fast-track options which will allow you to head straight to the main entrance of the attractions, saving you a lot of time. Whether you only have time to spend one day in Belém, or are staying a bit longer, you're sure to love this unique district in Lisbon.
Have you walked around Belém before? We hope to spend more time in Belém on our next trip to Lisbon, so any suggestions regarding places to visit would be greatly appreciated! Don't forget to check out my other Lisbon post covering unusual things to do in Lisbon as well. Make sure you check out my Instagram page for more travel tips.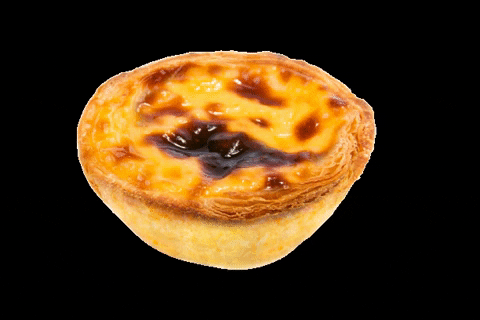 Like this post? Why not pin it for later?