Krista the Explorer
3 Historical Sites in Tunisia To Visit
Updated: Jan 16
This post may contain affiliate links, which means I may earn a commission from the discount codes used or when a link/ad is clicked. All purchases made will come at no extra cost to you, and I only include products and services that I have personally used and would recommend.
Thinking of planning a trip to Tunisia? You should! Tunisia is the northernmost city in Africa, and has an incredibly long standing history to learn about. It was once home to one of the mightiest empires of the ancient world, and its unique blend of cultures makes it one of the most diverse countries to visit too. Apart from the beautiful historical sites in Tunisia, it's a country rich in jaw dropping landscapes and cuisines that will have your mouth watering.
Our future trip will be centred around culture and history, and we're excited to learn a lot about Tunisia and what makes the country so special. Of course, we'll have a few fun activities such as desert biking included as well. Here are three historical sites in Tunisia that are definitely worth visiting if it's your first time here.
Archaeological Site of Carthage
Ruins of Carthage
A must-see historical site in Tunisia is the archaeological site of Carthage. Anyone who enjoys reading about ancient history will instantly recognize the name of what was once one of the world's greatest civilizations. It was founded in the 9th century BC, and from the 6th century onwards Carthage became one of the greatest trading empires and a big rival of Rome. If you want to learn about the history of Tunisia while checking off one of Tunisia's world heritage sites from your list, Carthage is the perfect place to start. It's one of the most attractive archaeological sites in Tunisia.
Medina of Tunis
Zitouna Mosque
One of the best places to visit in Tunisia is the Medina of Tunis. It's been a UNESCO World Heritage Site since 1979, and includes over 700 monuments to see. The Medina dates back to the late 7th century and continued to develop during the Middle Ages. As this is the old city of Tunis, it's one of the most visited historical sites in Tunisia, and is a fascinating area to explore on foot. Places such as the Covered Souks, Saint Croix Church, Zitouna Mosque, and the Serpentine Streets all need to be added to your list. The Medina of Tunis was once the wealthiest city in the Islamic world, so you can just imagine how many incredible points of interest it has within it.
Zaghouan
Roman Aqueduct
Zaghouan is considered to be a great option for a day trip from Tunis, if you aren't planning on joining one of the many organized tours to Tunisia. Zaghouan has a history dating back to the Roman period, and today you can visit a couple of famous landmarks in Tunisia within the small town such as the Roman Water Temple and the Roman Aqueduct, which remains the longest in the world. Of course, a big draw to this village is the The Andalusian Old City. When the Moors fled Spain in the 17th century, they brought much of southern Spain's famous architectural ideas with them, so it's very impressive to see in person. Zaghouan is still one of the more secret places to visit in Tunisia, despite it having some incredible historical sites within its boundaries.
Have you had the opportunity to visit Tunisia before? I'd love to hear some more recommendations about where to go and especially what food to eat. Feel free to send me an email through the contact form on my website or drop me a message on Instagram.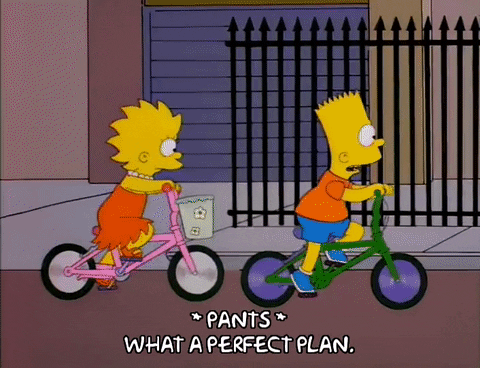 Like this post? Why not pin it for later?