Krista the Explorer
Top Things To See in the White Village of Cútar, Málaga
Updated: Aug 22, 2021
This post may contain affiliate links, which means I may earn a commission from the discount codes used or when a link/ad is clicked. All purchases made will come at no extra cost to you, and I only include products and services that I have personally used and would recommend.
Right in the midst of the Ruta de la Pasa (Route of the Raisin) in the Axarquía region of Málaga sits a traditional white village called Cútar. This inland white village in Málaga has retained much of its Arab culture by preserving its narrow, winding streets and some of its Arab architecture too, which is evident as you're walking around it. The village actually grew out of an Arab farmhouse, and later was protected by a castle on the hill, which is sadly no longer there. There aren't too many things to see in Cútar in terms of points of interest and attractions, but if you happen to be passing by this pueblo blanco as you're driving around southern Spain, it's worth stopping at for a quick look.
As I mentioned earlier, Cútar is one of seven Andalucían white villages in Málaga that make up the stunning driving route known as the Ruta de la Pasa. If you're wanting to go on a unique road trip in southern Spain, this is one of the areas around Málaga that is often missed by tourists but is definitely worth adding to your itinerary. If you don't have time to do the whole driving route, I would recommend picking a couple of the white villages to visit as part of a day trip from Málaga, and since Cútar will take you less than 2 hours to walk around, you can easily add it to your list. Plus, it only takes an hour to drive from Málaga airport to Cútar as well! Here are what I found to be the top things to see in Cútar:
1. Iglesia de la Virgen de la Encarnación
Iglesia de la Virgen de la Encarnación
One of the main things to see in Cútar is the Iglesia de la Virgen de la Encarnación. This church sits at the highest point of the white village, and is easily recognizable from the main road. It originally dates back to the 16th century, but it has undergone a series of restorations during the 18th and mid-20th centuries, meaning much of what you see today comes from those time periods. In terms of attractions in Cútar, this is by far the largest and the easiest to locate as you walk along its narrow streets.
2. Arab arch
Arab arch in Cútar
Situated next to the main church is a single arch connecting both sides of the whitewashed walls. This is know as the Arab arch and is one of the many examples you'll see throughout Cútar of the village's Arab influence. Other than taking a photo of the arch and passing under it, there isn't anything else to do here, but it did make it onto my list of things to see in Cútar because of the historic meaning it has to the village and its people. In fact, many of the white villages in the Axarquía region tend to have at least one Arab arch in them.
3. Museo del Monfí
Museo del Monfí
Despite its small size, Cútar does actually boast a very interesting museum only a short walk from the main church called Museo del Monfí. The word monfí means exiled, which is what the Muslims who founded this village were known as, because they abandoned everything and fled into the mountains to avoid being forced to convert to Christianity. The museum focuses on the Arab influence that can be found in all of the white villages in the area, and they have some documents on display that date back to the medieval period which were found in some of the houses in the village. The museum was unfortunately closed when I visited, but maybe you'll have better luck. It's definitely one of the top things to do in Cútar if you love history!
4. Fuente Arabe
Fuente Arabe
The most unique thing to see in Cútar is its Arab fountain, located right near the entrance to the village. It's the only perfectly preserved fountain of its kind in all of Málaga, and dates back to the 16th century. A document from the 16th century calls it aina alcaharia which translates to the farmstead fountain, most likely relating to the fact that Cútar began as a farmhouse. The positioning of Cútar means that it's surrounded by freshly flowing water, making the land extremely fertile and perfect for growing plants such as olive trees. There are 12 natural springs in the area, which is why the village is also referred to as the "Fountain of Paradise".
5. Cútar viewpoint
View of Cútar
This viewpoint wasn't originally on my small list of things to see in Cútar, but it should be on yours! There are quite a few parking spots just past the Arab fountain, before you get to the steep and narrow streets of Cútar, and just next to those parking spots is where you'll find a fantastic viewpoint of the white village. On a clear day, this would be the perfect place to sit for a while and take in the views, but I tend to be quite unlucky with the weather when I'm travelling, so I only stayed here long enough to take a few photos before it began to rain. It may only be small, but Cútar looks like a very impressive hillside white village from a distance, and if you want to get the best view of it, you'll need to stop here.
There are many white villages in southern Spain to choose from, and unfortunately most people tend to visit the ones that are most talked about and photographed. There may not be too many things to see in Cútar, but that doesn't take away from the deep rooted history that this pretty little white village has and its traditional charm that makes walking around its quaint streets all the more enjoyable. The next time you're in the mood to visit some hidden gems in Málaga, check out the Axarquía region of the province. You'll find a lot of picture perfect white villages to visit such as El Borge or Comares, and chances are you won't see many tourists hanging around!
Have you ever heard of Cútar before? Or know of any other unique white villages in Málaga to visit? I'd love to hear from you in the comments section below! Please feel free to get in touch with me via Instagram too - and give me a follow to keep up to date with my latest adventures!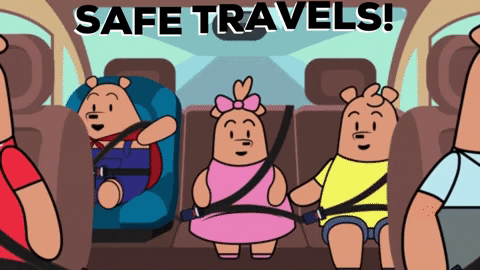 Like this post? Why not pin it for later?