Krista the Explorer
12 Things To Do in Comares, Málaga For First Time Visitors
Updated: Aug 5, 2022
This post may contain affiliate links, which means I may earn a commission from the discount codes used or when a link/ad is clicked. All purchases made will come at no extra cost to you, and I only include products and services that I have personally used and would recommend.
Compared to other white villages in the Province of Málaga, there are a lot of fantastic things to do in Comares, whether you're visiting the pueblo blanco for the first time, or are making a return trip. Comares makes up part of the Ruta de la Pasa driving route, and is the highest village in all of the Axarquía region of Málaga (and one of the highest in all of Andalucía too). As you can imagine, the views from here are pretty spectacular, and the drive up to it is breathtaking. If you're thinking of planning a day trip from Málaga, it takes just under an hour to get from Málaga to Comares by car, so it's definitely worth considering while you're putting together your itinerary.
As you walk through the streets of Comares, you'll notice the heavy Arab influence in both the architecture of the village and its street plans. Comares was actually founded by the Greeks and Phoenicians in the 7th century, but its name derives from an Arab word meaning "Castle on the height". The Arabs took control of this part of the region in the 8th century, and turned Comares into a Moorish fortress, making it one of the most strategic points in the area. Its deep routed history and its strong traditional ties make it one of the most unique hidden gems in southern Spain to visit, and you'll most likely have it to yourself as many tourists overlook Comares in favour of more popular (and crowded) places. Here are my top picks for the best things to do in Comares for first time visitors:
1. Marvel at the Arab architecture
Influence of Arab culture
The first thing you'll notice about Comares is the amount of Arab-influenced architecture around the village. Even before you get out of the car, you'll be greeted by Arab arches adorning the walls of the village's perimeter. We visited Comares in the off-season, so there were plenty of free parking spaces available right next to the main entrance. Just next to the parking spots are a series of Arab arches lined up along the outer wall, which overlook the rest of the Axarquía region below, with a glimpse of the Costa del Sol coastline in the distance. It's worth stopping here for a few minutes to take in the views before walking into the centre of the village.
2. Walk through Puerta de Málaga
Puerta de Málaga
One of the main attractions in Comares is Puerta de Málaga, which is most likely going to be the first point of interest that you'll come across in the village. It's a fairly modern construction, but stands where one of the two main entry gates into the Moorish village would have been in the medieval period, and has been designed with a beautiful Arab arch in the centre of it. Puerta de Málaga is the closest entrance to the main plaza of the village, which is why I would recommend parking along this street if you're planning on driving to Comares.
3. Admire the views from Mirador Balcón de la Axarquía
View of the Axarquía region of Málaga
A popular thing to do in Comares is to take in the views of the surrounding landscape from Mirador Balcón de la Axarquía, which you'll come across just after you pass through Puerta de Málaga. If you look closely, you can actually pick out eleven other white villages dotting the hillsides, with the sea further away in the distance. The viewpoint sits in the main plaza, and is next to the tourism office as well as the town hall.
4. Stroll through Plaza Balcón de la Axarquía
Plaza Balcón de la Axarquía
Plaza Balcón de la Axarquía is the main square in Comares, and is where you'll find a couple of restaurants to choose from. It's a small plaza but it's very picturesque, and worth stopping at to take some photos. If you're wondering where to eat in Comares, this plaza is your best bet as I didn't see any other restaurants or cafes further inside the village. As you would expect, the menus on offer are quite traditional, and very similar to one another in all honesty.
5. Grab something to eat at Hotel Molino de los Abuelos
Inner courtyard of Hotel Molino de los Abuelos
We eventually decided to eat at Hotel Molino de los Abuelos - and it turned out to be the perfect choice and very reasonably priced! This restaurant in Comares is known for its grilled meats, and during busier times they have an outdoor grill that they use as well. You can choose to sit in the plaza, in the inner courtyard which has incredible views of the Axarquía region, or inside of the hotel where you'll find a lovely traditional setup. If you're not into eating meat, they have a great selection of other traditional dishes to choose from as well. This has been one of the best restaurants I've been to so far in Málaga, and I would drive back here for another meal without any hesitation whatsoever.
6. Explore the narrow streets of Comares
Calle Real
Something you'll notice about many of the white villages in Málaga are the narrow streets that crisscross one another. One of my favourite things to do in Comares is to walk along these streets and soak up the history and culture. Calle Real is one of the most picturesque streets in Comares and can be found at the far end of the plaza. Its entrance starts with yet another beautiful Arab arch, and it would have been one of the most important streets in Comares during the period when it was occupied by the Arabs.
7. Visit Monumento al Fiestero
Monumento al Fiestero
I came across another beautiful little plaza as I was walking through the streets of the village called Plaza de los Verdiales, which is worth adding to your list of things to do in Comares. Inside this plaza is a beautiful tiled mural on the wall, as well as the Monumento al Fiestero. The statue depicts a man playing the tambourine which is a nod to the popular Flamenco style music that is played here. This plaza is also where the village hosts their annual festival in which you can sample products from the area.
8. Find some Arab arches
Historic Arab arch
As I mentioned previously, Comares is bursting with beautiful Arab arches. Although many of them have been rebuilt in the modern era, the village still maintains some of its original arches which are considered to be very important things to see in Comares. Sitting just below Plaza de los Verdiales is this whitewashed arch, which has an plaque next to it with some information about the role it played in the history of Comares (it's in Spanish but you can take a photo of it and translate it later which is what I did). If its been raining watch your step - the tiled floor can get a little slippery in this area!
9. Walk up to the Iglesia de Nuestra Señora de la Encarnación
Iglesia de Nuestra Señora de la Encarnación
It wouldn't be a traditional Spanish white village without at least mentioning one church. Iglesia de Nuestra Señora de la Encarnación takes a bit of an uphill trek to get to, so if you're on a tight schedule it may not be worth it. It also sits very close to the other buildings around it so it's difficult to take a photo of in its entirety. It was built in the 16th century and stands on the site of an old Arab mosque, like many Christian buildings in Spain do. It's a beautiful building to look at so if you have time you can add it to your list of things to do in Comares, if not, you don't need to feel too bad about missing out on it!
10. Follow the ceramic panels in Comares
Ceramic panel next to a viewpoint
As you visit the main points of interest in Comares, you'll notice that there are ceramic panels at each of them. These panels explain the historic importance of each of these sites, and show an image as well in case you don't know Spanish. If you look closely on the ground, you can find a trail of ceramic footprints that you can follow to each of the main attractions too, which is another unique feature of Comares and is a fun way to walk around the village.
11. Take a quick look at Castillo de Comares
Castillo de Comares
Once you've explored the inner part of the village, you can follow the ceramic footprints up a rather steep hill to Castillo de Comares. This isn't the most impressive castle in the Province of Málaga to look at, but it's the village's most important landmark. All that remains of this castle is the Torre la Tajona which you can see popping out from behind the tree in the centre of this photo. The exact date that the castle was constructed still remains a mystery, but it was heavily expanded by the Moors who turned the area into a fortress around the 8th century. This is also the location of Aljibe Árabe - an Arab cistern probably of the same time period as the fortress. If you only have a couple of hours to explore this white village, make sure you add the castle to your list of things to do in Comares!
12. Take one last look at the village from Mirador de Comares
View of the white village of Comares from the castle
Last but not least on my recommendations of the best things to do in Comares is to take in the views from Mirador de Comares, which is directly next to the castle. From here, you're able to see the white village in its entirety, and get some pretty great photos too. It's not hard to see why Comares is one of the prettiest villages in Málaga to visit from this viewpoint! There are a couple of benches here too so you can relax for a bit after you've trekked up the steep hill.
Out of all of the villages along the Ruta de la Pasa, such as Benamargosa and Cútar, Comares is the one that has the most things to see in it. It also helps that its locations provides incredible views of the Axarquía region of Málaga, and it retains much of its historic architecture. If you're planning a road trip in southern Spain, it would be well worth your time to add this unique destination in Málaga to your itinerary. There are plenty of things to do in Comares to keep you busy for the day - and the traditional food on offer will have you wanting to make a swift return.
What's the highest village or city that you've ever visited? Let me know in the comment section below. And if you've been to Comares before and I missed something, please let me know! Remember to follow my travels on Instagram too and keep in touch!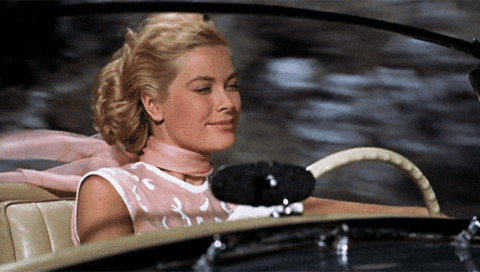 Like this post? Why not pin it for later?