Krista the Explorer
What To See in Retiro Park, Madrid
Updated: Jul 17
This post may contain affiliate links, which means I may earn a commission from the discount codes used or when a link/ad is clicked. All purchases made will come at no extra cost to you, and I only include products and services that I have personally used and would recommend.
Even if you've never travelled to Madrid, chances are that you've heard of Parque del Retiro, also known as Parque del Buen Retiro or simply El Retiro. It's one of the biggest parks in Madrid, and is popular with both tourists and locals alike. The history of Retiro Park dates back to the 17th century, when it was built for King Felipe IV to enjoy. Until the end of the 19th century it was exclusively used by royalty, but it's now completely open to the public. The park is packed with beautiful monuments and sculptures, unique galleries, and plenty of picturesque buildings, so there's no need to wonder about what to see in Retiro Park. In fact, it could take an entire day out of your schedule if you want to explore it at a leisurely pace.
Visiting Retiro Park is one of the best free things to do in Madrid, and it's located in a very luxurious area of the city as well, so there are plenty of places outside of the park to visit. At the entrances to the park, you'll see scooters and bicycles available to rent which are very popular with visitors. It's a fun way to see this UNESCO World Heritage Site without spending hours walking. You'll also notice that there are plenty of activities happening within the park, from fortune tellers to yoga. There's a reason why this is one of the best places to go in Madrid, and why so many people choose to visit time and time again. Here's a look at what to see in Retiro Park, Madrid (and where to eat nearby).
What To See in Retiro Park
Lago del Retiro
Lago del Retiro
Lago del Retiro is a famous artificial lake in the middle of the park. On top of taking a stroll around the lake, many people enjoy renting a paddle boat here. Boating in Retiro Park is one of the best things to do, and this hasn't changed a lot in the past few centuries. El Retiro lake was completed in 1636 and was the very heart of the park. The lake would have been used for mock navy battles and boat rides for the royal family and their court - there was even a shipyard nearby to build more boats. Today, Lago del Retiro is more popular than ever, so no visit to the best park in Madrid is complete without seeing it.
Palacio de Velázquez
Palacio de Velázquez
Part of the Reina Sofía Museum, Palacio de Velázquez stands proudly between Lago del Retiro and Palacio de Cristal. It was built at the end of the 19th century to house the International Exhibition of Mining, Metallurgical Arts, Ceramics, Glassware, and Mineral Waters. Following the conclusion of the event, it was decided that this palace would continue to hold contemporary exhibitions and today is one of the most visited attractions in Retiro Park. It's also a great area to relax in the shade, and is less busy than other parts of the park.
Jardines de Cecilio Rodríguez
Jardines de Cecilio Rodríguez
Apart from La Rosaleda, Jardines de Cecilio Rodríguez is another beautiful garden in El Retiro that shouldn't be missed. It's a very tranquil spot within the park, where you'll find more peacocks than people walking around. There are many sculptures and other unique elements of the garden to explore here, and it's the perfect spot in Retiro Park to relax for a bit before continuing your tour. Don't forget to snap a photo of a peacock or two!
Casita del Pescador
Casita del Pescador
Casita del Pescador is an attraction in Retiro Park that we came across by chance. It's a small picturesque cottage that stands on an island in the middle of an artificial pond. It was built in the 19th century by Ferdinand VII after the War of Independence had badly damaged the park. The Fisherman's House is where the king and some of his court would go fishing as a way to destress. The bold pink colour of the cottage really stands out among the surrounding lush green trees, so you'll have no problems finding it.
La Rosaleda
La Rosaleda
There are quite a lot of unique gardens in Madrid to visit, which are especially beautiful in the springtime. Parque del Retiro is home to a few of these, most notably the famous La Rosaleda. The Rose Garden holds more than 4000 roses, and was built in 1915 to rival gardens in other European cities. It was built in an attempt to make the park look more elegant as well. Not far from La Rosaleda is where you'll find the only statute in the world dedicated to the devil! It shows the fallen angel being cast out of heaven, and stands at exactly 666 metres above sea level. Both of these attractions are high on the list of what to see in Retiro Park.
Ruinas de San Isidoro de Ávila
Ruinas de San Isidoro de Ávila
If you love history, then you'll be pleased to know that Retiro Park has its own set of ruins within it. Sitting directly behind the Fisherman's House is where you'll find the Ruinas de San Isidoro de Ávila. It was originally built in the 11th century, and at one point held the body of San Isidoro. By the 17th century it had become a hermitage, and following this final stage of use it fell into ruin. These ruins were later moved to Retiro Park and are now part of the Artistic Historical Heritage of Madrid. The ruins are definitely a unique thing to see in Retiro Park, and are completely open to the public with no entry fee.
Palacio de Cristal
Palacio de Cristal
One of the most popular attractions in Retiro Park is Palacio de Cristal. The Glass Palace was modelled on London's Crystal Palace, and was completed in 1887. It was originally built to house exotic plants, but today is home to contemporary art exhibitions. The Palacio de Cristal is free to enter, though at busier times there is usually a small queue so it doesn't get overcrowded. The exhibitions change regularly, so if you haven't been to Madrid in a while there's a good chance that there'll be something new on display to look at.
Museo Nacional del Prado
Museo Nacional del Prado
Just outside of Retiro Park is the famous Museo Nacional del Prado. It's one of the most important museums in the country, and is home to the largest collection of Spanish art as well. It also holds some of the most impressive collections of European art in the world. The Prado Museum is certainly worth visiting during a trip to Madrid, even if you aren't a big fan of museums. You could easily spend a whole day exploring the museum, but if you're on a tight schedule a minimum of 3 hours should be enough for you to see the main pieces of art. And if you haven't spent enough time in gardens after walking around one of the most famous parks in Madrid, you can always pop into Real Jardín Botánico which sits next to the Prado Museum.
As you can imagine, there is always a massive queue to get tickets for the Prado Museum. Just like the Royal Palace, we booked our tickets in advance with Tiqets for €18.00 so we were able to skip the queue and head right inside. It saved us a lot of time so we were very thankful for that.
Restaurants Near Retiro Park
Cheesecake Avenue
There are many cafes in Retiro Park, but they're very overpriced and the food isn't the greatest either. That's why we decided to explore the surrounding area, and find some unique places to eat near Retiro Park instead. Cheesecake Avenue is less than a 10 minute walk from Puerta de Madrid, in the northeastern corner of El Retiro. They serve up a delicious selection of New York cheesecakes in a cozy setting. You can choose to eat in or you can take your cheesecakes to go. I would personally recommend their cookie dough cheesecake or the pistachio one, but they do have other more traditional flavours available as well. Cheesecake Avenue is a great dessert spot in Madrid, so enjoy!
New York Burger
New York Burger has a few locations across the city to choose from, and luckily one isn't too far from Retiro Park. All of the food here is cooked with smoke and wood for an authentic taste, and they mince their meat fresh every morning so you can expect only the best quality. They even make their own sauces so that's an added bonus! New York Burger is the perfect restaurant near Retiro Park for lunch, as they have everything from burgers to sandwiches to grilled meats.
They have incorporated a tasty looking vegan and vegetarian section into their menu too. I opted for the Pulled Pork Burger for my main, which has got to be the best one I've tasted in a while. It was messy - but tasty! If you're feeling really hungry, I would recommend starting off with either the Brisket Tacos or the Mozzarella Sticks. The tacos are mouthwatering so you won't be disappointed. The next time you're near Retiro Park, skip the tourist traps and head over to New York Burger.
Cilindro
The best restaurant near Retiro park for dinner is Cilindro. It's the perfect place to eat if you want to treat yourself by having a unique dining experience. Cilindro serves an incredible fusion of Peruvian food and dishes found in the Asturias region of Spain. Most of these dishes I had never heard of before, but I was excited to try them out! The Asturian Rolls were a highlight for me, as was the Costilla Beef dish. If you want to be a bit more adventurous, you can try their Red Tuna Nachos or one of their Ceviche dishes. Whatever you choose, the flavours and presentation will blow you away, and you'll leave with Cilindro being one of your new favourite restaurants.
Parque del Retiro is the perfect green space in Madrid to escape to if you want to get away from the constant noise of traffic. It's not too far from Madrid's Centro, so you can easily walk to it or take a short metro ride. Whether you want to take advantage of the Retiro Park boats or learn more about the park's history, there are more than enough things to do in Retiro Park to keep you busy for a few hours. Out of all of the parks in Madrid, visiting El Retiro is one of the most unique things to do in the city. With so many attractions within its ground, you won't be wondering what to see in Retiro Park for very long.
Have you had the chance to stroll around Retiro Park before? Let me know what your favourite areas of the park were in the comment section below. You can also follow my adventures on Instagram to keep up with my latest trips and travel tips about Madrid and beyond.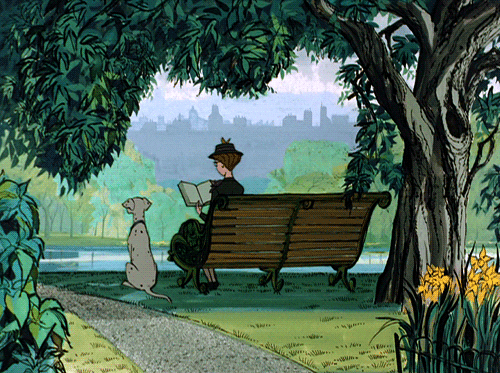 Like this post? Why not pin it for later?