Krista the Explorer
6 Unique Things To Do in Almogía, Málaga
Updated: Aug 22, 2021
This post may contain affiliate links, which means I may earn a commission from the discount codes used or when a link/ad is clicked. All purchases made will come at no extra cost to you, and I only include products and services that I have personally used and would recommend.
Are you thinking of going on a day trip from Málaga but aren't wanting to drive too far? Believe it or not, there are plenty of white villages near Málaga to choose from, many of which aren't too well known among tourists. During a leisurely drive through the mountains of Málaga, I came across the traditional Spanish village of Almogíá, which is located halfway between the city of Málaga and Antequera. There may not be too many things to do in Almogía, and this is probably not the type of village that would appear in searches of popular places to visit in southern Spain, but if you're looking for hidden gems in Málaga, Almogíá makes for a great day out!
Like many historic villages in Andalucía, Almogía was most likely founded by the Romans, but the village that you see today was built and expanded upon by the Moors. During the period of reconquest by the Catholic monarchs in the 15th century, the village was predominantly used by the Moors as a prison for its Catholic hostages. As you can imagine, there is a beautiful mixture of Arab and Christian culture in Almogía, and its tranquil location within the mountains of Málaga make it a great destination for people wanting to escape the busy life of the city. Here is my short list of the best things to do in Almogía:
1. Take a photo at Calle Sevilla
Calle Sevilla
One of the prettiest corners of Almogía that I came across was Calle Sevilla. This beautiful street didn't come up on any lists of things to do in Almogía, so I'm glad I noticed it! If you're making your way to the main plaza, Calle Sevilla is located at the far end of it, and is the perfect spot to get some photos. You'll find that the village is fairly quiet, so you should have no problems getting a photo here without any people in it.
2. Chill out in Plaza de la Constitución
Plaza de la Constitución
Stopping in Plaza de la Constitución is one of the top things to do in Almogía, and is where you'll find a lot of the locals hanging around. If the weather is nice while you're visiting the village, I would recommend grabbing a drink or something to eat here, and sitting outside under the shade of the umbrellas. The plaza is home to the town hall, and is surrounded by whitewashed houses, which make it very pleasant to sit in and soak up the architecture of Almogía.
3. Visit Iglesia Parroquial de Nuestra Señora de la Asunción
Iglesia Parroquial de Nuestra Señora de la Asunción
A key point of interest in Almogía is Iglesia Parroquial de Nuestra Señora de la Asunción - a 16th century church which later had to be restored due to an earthquake in the area. It was originally built on the site of an Arab mosque, which the Christians tore down after they conquered the village in the 15th century. It's said to be the most attractive piece of architecture in the village, and is located directly down the street from the main plaza, so you don't struggle to find it! Due to the narrow nature of the village, it's quite difficult to get a full length photo of the church, and the cars parked in the street don't help either. Make sure you add this church to your list of things to do in Almogía!
4. Walk around the streets of Almogía
Street in Almogía
One thing that I always recommend doing if you're visiting any of the white villages in Spain is to take some time and walk around their streets - even if there are no key attractions along them. Since there aren't a lot of things to do in Almogía compared to other places around Málaga such as Comares or Álora, and since you've made the effort to drive here anyways,you may as well as take a casual stroll through its narrow whitewashed streets and see what you can find. Many of the Málaga pueblos are situated on the side of a hill or mountain, so make sure you have comfortable shoes on or you're not going to enjoy your trip!
5. Stop outside Ermita del Sagrado Corazón de Jesús
Ermita del Sagrado Corazón de Jesús
Ermita del Sagrado Corazón de Jesús is one historic site worth adding to your list of things to do in Almogía. The hermitage itself dates back to 1521, but the building that you see today is from the 18th century. The doors to the hermitage were closed when I visited (I'm not actually certain that you're allowed inside), but there is a small courtyard in front of it which is a nice place to rest for a few minutes as you make your way through the village on foot.
6. Climb up to Torre de la Vela
Torre de la Vela
If this is the first time you're reading one of my blog posts, I should tell you that I'm very skilled at finding even the smallest remains of castles. Torre de la Vela isn't one of the best castles in the Province of Málaga to visit, but climbing up to it is, in my opinion, the best thing to do in Almogía. This single tower is all that remains of a larger defensive castle that once stood here, which would have been built in the early 15th century by the Arabs. It was later used by the Christians to control the movement of the Muslims in the area. The views from here of the village and the surrounding landscape are incredible, so make sure you make a stop here!
With so many hidden gems in southern Spain to choose from, you won't know where to start. Luckily, I've done my fair share of driving in Andalucía over the past year, and have come across some really unique places in the Province of Málaga to add to your itinerary. Although small, there are enough things to do in Almogía for you to plan a partial day trip from Málaga to, and with its proximity to Antequera, you're also in a prime location to go hiking in El Torcal too!
If you have any questions about places to visit from Málaga or need some ideas as you plan your road trip in Andalucía, please feel free to get in contact with me either in the comment section below or through email. And if you know of some other small white villages in Málaga I should visit - please let me know! Don't forge to follow my travels on Instagram as well!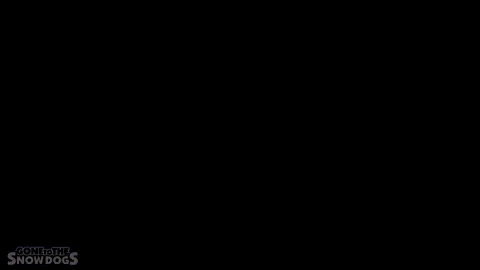 Like this post? Why not pin it for later?