Krista the Explorer
The Best Places To Visit Near the Central Balkan National Park
Updated: Nov 22, 2021
This post may contain affiliate links, which means I may earn a commission from the discount codes used or when a link/ad is clicked. All purchases made will come at no extra cost to you, and I only include products and services that I have personally used and would recommend.
Have you heard of the Central Balkan National Park before? For many people wanting to visit this part of Bulgaria, this national park is the perfect place for outdoor enthusiasts, as it's one of the largest and most valuable protected areas in Europe. There's no shortage of hiking trails here, offering stunning mountain views, close-up looks at spectacular waterfalls, and some very unique rock formations nearby such as the Devetashka Cave. While a lot of these hikes are subject to weather conditions, one thing that you can do at any point of the year is to take a walk through one of its world-famous beech forests and see what wildlife you can come across. It's no wonder that the Central Balkan National Park is listed on UNESCO's World Heritage website!
For those of you visiting Bulgaria in the off-season like we did, the weather may not be your best friend during your trip, so many of these hiking trails in the Central Balkan National Park unfortunately won't be a good option for your itinerary. However, there are plenty of famous Bulgarian landmarks near this national park to explore which make for some great day trips. If you're planning on visiting Bulgaria in October, be prepared for some last minute itinerary changes. We managed to get all four seasons in just three days which meant some of the points of interest we wanted to see that were at a higher altitude needed to be scratched off of our list. Regardless of the weather in Bulgaria, we had a fantastic time! Here are my recommendations for the best places to visit near the Central Balkan National Park:
Troyan Monastery
Troyan Monastery
You'll notice that there are a lot of spiritual places in Bulgaria to visit, and I would say that almost all of them are worth stopping at, if only for a brief look. Troyan Monastery is certainly one of the best places to visit in the Central Balkan National Park, as it's the third largest monastery in Bulgaria and one of the most important too. It's estimated to have been founded in the late 16th century, but there are signs of religious life on the site of the monastery dating back to the 14th century. The monastery is free to enter, and you have access to most of it apart from the dormitories. There's on-site parking available for a very small fee, although when we parked there was no one there to collect the money. The town of Troyan is also where you can find the famous handmade Troyan pottery, which makes for a great Bulgarian souvenir.
Etar Open Air Museum
Etar Open Air Museum
One of Bulgaria's hidden gems has to be the Etar Open Air Museum. The first time I visited an open air museum was in Oslo and I loved it, so I was very excited to see that there was one near the national park, not too far from our accommodation. It's open daily and costs just €2.50 to enter, so it's very budget friendly. In this open air museum you're able to take a walk through Bulgarian history and see its customs and traditions come to life. The main street of the museum has several shops along it, with people working in them and creating things such as metalwork, jewellery, and baked goods. There are also restaurants dotted around where visitors can taste some local Bulgarian cuisine. This was one of the best places we visited near the Central Balkan National Park, despite the rainy weather!
Not far from the Etar Open Air Museum is the Sokolski Monastery which was founded in 1833. Online it says it's open daily, but when we arrived the doors were firmly closed. Maybe you'll have better luck!
Tomb of Seuthes III
Tomb of Seuthes III
The Tomb of Seuthes III is quite a unique attraction near the Central Balkan National Park, which wasn't discovered by archaeologists until 2004. It dates back to the 5th century BC, and is the final resting place of an important Thracian king. It's very small and will only take 10 minutes maximum to look around, but it's been expertly restored and is interesting to walk through. It costs just €3 to enter, and is one of many Thracian burial mounds in the area known as the Valley of the Thracian Rulers that you can visit. It's quite literally in the middle of nowhere, so make sure your Google maps is working.
While you're in this area, you can try your luck at driving up the mountain to the Buzludzha Monument. It's one of the most unique places in Bulgaria to visit, but unfortunately you can only see it if the weather is cooperating due to its altitude (we were unable to see it). Buzludzha is an enormous communist monument which resembles a spaceship sitting at the top of a mountain peak, and although no one is allowed inside, it looks seriously impressive from the outside and is well worth the drive to see.
Tomb of Kazanlak
Tomb of Kazanlak
Out of all of the Thracian tombs you can visit in this area, the most popular one is the Thracian Tomb of Kazanlak. This UNESCO World Heritage Site is one of the best preserved Thracian tombs in all of Bulgaria and is part of a large necropolis. The murals inside of the tomb have been beautifully preserved and are the main attraction for visitors. It can be a bit confusing when you arrive though, as there is an "original" tomb and a "replica" building. Nothing was open when we visited so we didn't get to look inside, but from reading other people's reviews it looks like you're only allowed to go inside of the replica tomb now.
Shipka Memorial Church
Shipka Memorial Church
One of the most impressive churches that you'll come across near the Central Balkan National Park is the Shipka Memorial Church. As is typical when I travel, there was scaffolding around the main entrance to the church, but you can still make out its bright colours and golden domes. The church was completed in the early 20th century in dedication to the soldiers that died in the Russo-Turkish War, and inside of the crypt you can see frescoes depicting scenes from Russian history. The church is free to enter, and there is free parking on site too.
You can also drive up the mountain to see the Shipka Monument if you have time. Again, this should only be done on a very clear day. We drove to the top on a rainy day and were left disappointed as we couldn't even see the steps up to the monument due to the fog, let alone the monument itself. It was built in 1934 and resembles a medieval Bulgarian fortress, so it looks very impressive and offers amazing views of the landscape too.
Batoshevski Monastery
Batoshevski Monastery
Another unique spiritual place in Bulgaria to stop at is Batoshevski Monastery. It's quite a pleasant and quiet drive, through a forest in the mountains, but don't expect the gates to be open when you arrive, despite what Google says. You can however, get a quick photo from outside of the main gate like we did. The monastery was founded in the 13th century but in 1876 part of it was burned down by vandals, so some of what you see today has been reconstructed. If you visit Bulgaria in October, you can stop along the road on the way down and get some beautiful autumn photos too!
Veliko Tarnovo
Tsarevets
If you only have a short time in this part of Bulgaria, one of the best places to visit near the Central Balkan National Park is the medieval Bulgarian capital of Veliko Tarnovo. It's a beautiful historical location in Bulgaria to visit, with some very interesting attractions too. The big draw for tourists is the medieval fortress known as Tsarevets, which from the 12th to 14th century was the royal and administrative centre of Bulgaria. The fortress fell to the Ottoman Empire in the 14th century, but it still remained an important site for the new rulers. What you see today is largely a 20th century reconstruction, but for a small entrance fee you can have access to the entire fortress and its grounds. If you're a history lover, you'll thoroughly enjoy visiting this fortress. Plus, the mountain views are amazing!
Where To Stay Near the Central Balkan National Park
Unique places to stay in Bulgaria don't come much better than Karashka Guesthouse. Located in the heart of Bulgaria and close to the Central Balkan National Park, this 1920's rural house has been lovingly restored into a fully equipped self-catering guesthouse, large enough to sleep up to five people. It's situated in a very small village called Selishte and is quite an adventure to drive up to, as it sits at the top of a hill surrounded by mountains. Its peaceful setting and rustic design make it an ideal vacation home if you want somewhere peaceful to relax and get off the grid for a while. It's also an ideal base for exploring the national park!
There are several parking spaces available at Karashka Guesthouse in the event that you're travelling with separate vehicles. The outdoor area is very large, with plenty of places to sit and eat if the weather is nice. There's also a restored shed that you have access to, which displays various historical tools that were found during the restoration work, and they've also set up a telescope in the middle of the shed so that you can do a bit of stargazing on a clear night. Just near the entrance to the house is where you'll find chopped logs to throw onto the fireplace inside of the guesthouse. We spent as much time as we could outside of the guesthouse, taking in the mountain views when it wasn't raining or foggy.
We loved the traditional Bulgarian interior of Karashka Guesthouse, but one of my favourite features was the wood-burning fireplace. There was a nice living room space just next to the kitchen, which was filled with books to read about the area and Bulgaria in general, as well as a computer in case you haven't brought a laptop with you. Karashka Guesthouse does have WiFi so don't panic!
The kitchen was fantastic to use. All of the cups and plates were locally made Troyan pottery and we were treated to some Bulgarian bread that had been freshly made in the nearby village. The kitchen came fully equipped and even had a washing machine tucked away if you needed to use one. There were some very unique hidden aspects to the kitchen which were a lot of fun to use as well. The spice rack pulled out of the wall and included different baking items and oils, and there was a hidden wall in one of the cupboards which popped out to display locally made juices, jams, and other items which you could purchase and use. Even the soap was hidden in a compartment behind the sink!
To access the bedrooms and toilet you need to walk around to the back of the house and walk up a small staircase. In the dark the pathway was lit using motion sensors so we had no problems finding our way there. The upstairs consisted of 3 bedrooms and a shower room, as well as a reception hallway when you first enter where you're required to take your shoes off. The upstairs fireplace isn't meant to be used, instead each room has an electric heater available to plug in. We had no issues with the heating, and the beds were very comfortable so we had three perfect sleeps. The bathroom is very modern but still matches with the rustic design of the guesthouse, and is designed like a wet-room. Some toiletries and fresh towels are provided so you don't need to worry about bringing those with you.
We spent 3 nights at Karashka Guesthouse and we can't wait to go back! It was one of the most unique places in Europe that we've stayed at, and we thoroughly enjoyed living a more traditional lifestyle for a few days. The owners are just a text message away if you have any questions, and they welcome you upon arrival and go through all of the features of the house with you to ensure you have the perfect vacation.
>> Click here for the most up to date prices at Karashka Guesthouse <<
There's much more to discover near the Central Balkan National Park than what's on my list, and hopefully on our next trip to Bulgaria we'll be able to go on some of the beautiful hikes in the area. Cities like Sofia and Plovdiv are great, but if you're wondering what to do in Bulgaria outside of these popular tourist destinations, why not head into the heart of the country and check out some of the more unique attractions in Bulgaria? It's certainly worth adding to your bucket list!
Have you travelled to this part of Bulgaria before? I'd love more recommendations on what to see and do here on our return trip, so please leave your suggestions in the comments below! Remember to follow my travels on Instagram too!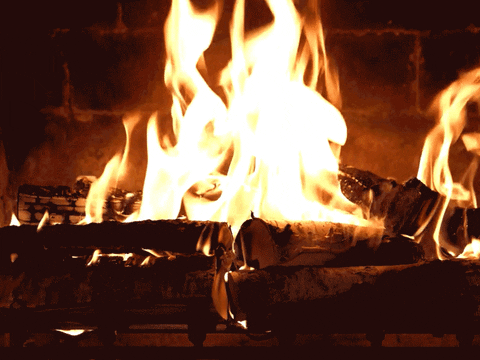 Like this post? Why not pin it for later?