Krista the Explorer
Places To Spend Easter in Europe
This post may contain affiliate links, which means I may earn a commission from the discount codes used or when a link/ad is clicked. All purchases made will come at no extra cost to you, and I only include products and services that I have personally used and would recommend.
Easter is always a popular time for families to travel. While a lot of people prefer to travel to the beach to soak up some sun, spending Easter in Europe can be the perfect time to immerse yourself in different cultures. Easter is an important time of the year for many Christian families, but it's also a time for non-Christian families to come together as well. You don't necessarily need to celebrate Easter to enjoy the festivities that surround this holiday. And you may be surprised to learn that Easter isn't only about chocolate eggs - though they are a nice addition.
If you're wondering where to spend Easter in Europe, there are a lot of unique options out there. Italy and Spain are two European countries that immediately come to mind when I think of Easter celebrations, thanks to their strong ties to Christianity. But many other countries put on festivities and events to mark Easter and springtime, some of which aren't strictly tied to religion. Keep in mind though, that flight and hotel prices tend to increase at the end of April, so if you're wanting to book an Easter weekend break in Europe I would suggest planning ahead of time. That being said, here are some unique European cities to visit in spring, which are also perfect at Easter.
Málaga for Semana Santa
Semana Santa | Photo credit: Fuerte Hoteles
One of the best cities for Easter celebrations in Europe has to be Málaga in southern Spain. Holy Week, or Semana Santa in Spanish, is a week-long celebration in Málaga's old town leading up to Easter Sunday. Each day of the week (apart from Saturday) you can expect to see processional thrones with holy images and sculptures being carried through the streets. These thrones are enormous, and take hundreds of men to carry on their shoulders, many of which choose to walk barefoot. Most of these processions are accompanied by music or the beat of drums, and it's an incredibly moving scene to witness in person. Holy Week in Málaga offers one of the best Easter festivals in Europe, drawing over a million visitors each year. It's definitely not one to be missed if you're planning on spending Easter in Andalucía.
Kautokeino for the Sámi Easter Festival
Sámi Easter Festival | Photo credit: Nord Norge
If you're booking a trip to Norway in April, make sure you add the Sámi Easter Festival to your schedule. This festival takes places in the northern reaches of the country, Kautokeino in Lapland, and blends old traditions with new ones. Traditionally, this festival was a meeting of the Sámi people after the long winter. There were celebrations and races to find out who had the fastest reindeer before the herd would migrate to the coast. Today, the world-famous deer races and festivities continue, but new Christian customs have been incorporated into it. You'll find weddings, Christenings, and Baptisms mixed together with traditional joik singing, folk attire, and hearty Sámi food. It's a very local celebration, so don't expect many tourists there, but it's certainly a unique place to spend Easter in Europe.
Florence for Scoppio del Carro
Scoppio del Carro | Photo credit: Magenta Florence
Italy is home to many beautiful Easter celebrations, from Rome all the way to the smallest villages. It's a country deeply rooted in Christianity and continues to show the world how proud it is of their main religion. For a very unique experience though, head to Florence for the Scoppio del Carro. The Explosion of the Cart takes place on Easter Sunday, and is exactly what the name suggests. It takes place in Piazza del Duomo and has origins dating back to the First Crusade in the 11th century. The first stage starts with an 18th century cart, piled with firecrackers, being pulled by oxen to the entrance of the cathedral. The cart is then lit on fire by a wooden dove connected to a wire, and a colourful display of fire and smoke ensues. If it's a success, it means that the city will have another year of good harvest and business. With such an historic event, Florence definitely makes the list as one of the best European cities to visit during Easter.
Leonidio for the Night of the Hot Air Balloons
Leonidio | Photo credit: Greek Reporter
Leonidio is a small town in Greece with a very interesting way of celebrating Easter. Every year this town, and many others across the country, release hot air balloons (lanterns) into the sky which have been hand made by each household using reed and paper. It's a tradition dating back to the 19th century, when sailors returned from Asia and brought the idea home with them. As well as the hot air balloons being released into the night sky, an effigy of Judas is set on fire, and the night ends with a fireworks display. This isn't your typical Easter holiday destination, or festivity, but the Night of the Hot Air Balloons is an experience you won't soon forget.
Valletta for Holy Week
Valletta | Photo credit: Inter Continental
Malta is a very popular travel destination throughout the year, but Easter is a particularly beautiful time to go. Like Málaga, they too have Holy Week celebrations, which begin the Friday before Good Friday. On this day, a statue of Our Lady of Sorrows is carried through the streets of Valletta, and on Maundy Thursday people visit seven different churches to pay homage at the altars. Good Friday sees a sombre procession through the streets, with statues from the Passion of the Christ being paraded. The Holy Week celebrations end on Sunday with a more uplifting procession through the streets. Valletta offers one of the more traditional Easter festivals in Europe, but that shouldn't deter you from visiting if you don't celebrate this holiday.
Prague for the Easter Markets
Prague | Photo credit: Welcome To Prague
Many Easter traditions in Europe revolve around religious spectacles such as processions or parades. Prague is a little different. While you might find some processions taking place around the city, the big draw for people are the Easter markets. The Old Town Square is home to the largest of these markets, but you'll find others dotted around the city too. These markets are meant to celebrate the arrival of spring, and aren't too different from the Christmas markets. Of course, instead of Christmas goods for sale you'll find Easter eggs and other traditional Czech Easter items. And let's not forget about the food, because you can't go to a European market without trying some local dishes. Prague is a great place to spend Easter in Europe if you're looking for a long weekend getaway that isn't oriented around religious festivities. It's one of the best European cities to visit alone too if you're a solo traveller.
The possibilities of places to spend Easter in Europe really are endless. These are just some of the many examples of unique festivities and events that you can experience while on a mini-break. Other European cities like Milan, Cádiz, and even Reykjavik have their own celebrations that are enjoyed by locals and tourists. If you're planning a trip this Easter, make sure you plan ahead to avoid disappointment and ridiculously high hotel prices though. And don't forget to bring some Easter eggs along with you.
Have you experienced Easter in Europe before? I'd love to hear of your experiences and recommendations, so please leave me a comment below. You can also follow my travels on Instagram too for more travel tips.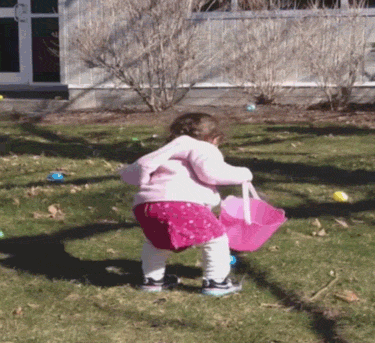 Like this post? Why not pin it for later?