Krista the Explorer
Goddess Health Review: Why You Should Consider Taking Goddess Greens Supplements
This post may contain affiliate links, which means I may earn a commission from the discount codes used or when a link/ad is clicked. All purchases made will come at no extra cost to you, and I only include products and services that I have personally used and would recommend.
For those of you who travel often like I do, getting the right amount of vitamins into your diet is a struggle. Most of the time I end up eating at places that don't offer the healthiest options, and I can never find healthy cafes or restaurants to stop at that are conveniently located. Sometimes I'll bring vitamins with me but for some reason I forget to take them and end up coming home with almost the same number that I left with. Luckily though, I stumbled upon Goddess Health this summer.
Goddess Health offers a single product on their website, which is a supplement that you can add to any drink. For me, it's much easier to remember to take this, even when travelling, because you simply add it to your drink and you're good to go. If you don't like flavoured water, it's equally as nice added into a juice or smoothie and you won't be able to tell that it's there, but you will reap all of the benefits. Here is my Goddess Health review in full as well as some information about the brand and product that you should read before making a decision.
Goddess Greens Review
Goddess Greens
Who is Goddess Health?
Goddess Health is a vitamins and supplements brand based in the USA. They're looking to make a positive impact on the world through nutrition and psychology by helping women to be healthy, whole, and empowered.
What is Goddess Greens?
Goddess Greens is the key product of Goddess Health. It's a supplement that provides you with all of the superfoods in one drink, and is perfect for people who are always on the go and don't have time for juicing and blending.
Green juices
Should you drink your greens?
When done correctly, drinking your greens is a great way to get all of the nutrients you need in a convenient way. I really enjoy making smoothies and adding in extra fruit and vegetables, but sometimes I'm too busy to do all of the prep, which is why Goddess Greens is a great alternative, especially if I'm rushing around the house packing and preparing for another trip.
What are the health benefits of Goddess Greens?
There are several positive health benefits of choosing Goddess Greens as your vitamins supplement. Improvement in your overall health, reduced stress, rejuvenating your skin, elevating your mood, and enjoying an immunity boost are just some of the health benefits to expect on your journey to being and feeling healthier.
Goddess Greens
What ingredients are in Goddess Greens?
Goddess Health prides themselves on being powered by science, so they have a lot of ingredients included that have proven health benefits. Some of the ingredients in Goddess Greens are: spirulina which was discovered by the Aztecs and is high in iron and protein, reishi mushrooms that are known to reduce stress and aid in sleep, and camu camu fruit which helps to increase energy and is packed with vitamin C. There are a total of 11 ingredients in Goddess Greens, but these are the ones that really stood out to me.
Vegetables
When can I take Goddess Greens?
Goddess Greens can be taken at any point in the day, but I would recommend having it in the morning or at lunch so that you feel the benefits of it throughout the day. It's very easy to add to your morning routine, and is quick to add to your drink if you're like me and are always rushing off to your next destination or photoshoot.
How much does Goddess Greens cost?
Goddess Greens is currently on sale for $34.95, but you can save even more by subscribing to their monthly plan, which will bring each tub down to $29.95. The tubs contain enough supply for 30 days, and if you're planning on purchasing the tubs in bulk then there are options for 3 and 6 month purchases where you'll receive all of the products at once.
Goddess Greens
Goddess Greens review
Finally, we get to the Goddess Greens review. Although Goddess Greens is an easy supplement to take at home, it's equally as easy to take on your travels with you, whether that be on a road trip or if you're heading further afield. One dose is enough to take per day, so there's no need to go crazy with it. Rather than drinking it as a juice, we prefer to add it to our smoothies to add some extra vitamins and minerals to it, but that's just a personal preference and it's equally as enjoyable as a juice or mixed with water.
After taking Goddess Greens for a few weeks now, we're already seeing some positive improvements in our overall moods and energy levels which is great! I'm the type of person that's constantly tired, no matter how much sleep I get, so anything that helps with that gets a gold star from me. We'll be planning a road trip soon, so I'll be taking my Goddess Greens with me in the campervan so that I don't miss out on my nutrients while travelling - we all know how difficult it is to stay healthy when you're not at home! Overall, we've been very happy with the results of Goddess Greens and how easy the supplement is to add to any type of drink with minimum fuss.
If you've never tried a supplement before, Goddess Health really has made the perfect product with Goddess Greens. The great thing about trying this supplement out is that if you're not happy after 30 days Goddess Health will give you 100% of your money back, regardless of your reason for returning it. It doesn't matter if you're staying at home or you're travelling around, Goddess Greens will be the most convenient food supplement you'll ever take.
Do you have any other questions regarding Goddess Health and their Goddess Greens supplement? I'd be more than happy to answer any questions you have, so please feel free to drop me a comment below or get in touch via email or Instagram!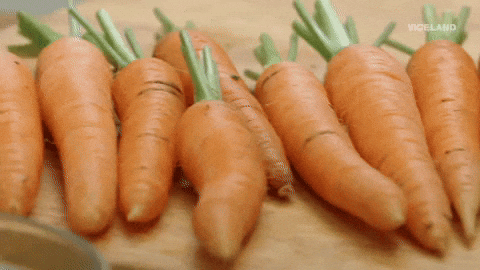 Like this post? Why not pin it for later?