Krista the Explorer
The Best Places to Take Photos Near Málaga
Updated: Aug 23, 2021
This post may contain affiliate links, which means I may earn a commission from the discount codes used or when a link/ad is clicked. All purchases made will come at no extra cost to you, and I only include products and services that I have personally used and would recommend.
There are a lot of hidden gems around the Costa del Sol to choose from, many of which turn out to be some of the best places to take photos near Málaga. If you're planning a trip to Málaga, for example, you'll be spoiled for choice with the amount of Instagram-worthy spots within the city itself. But what about the surrounding area? While you're in Málaga, you can't miss out on the opportunity to take at least one day trip to another nearby town or village. I've come across a number of Instagram spots near Málaga that are completely unique and well worth the short drive to get to - many are even easily accessible by public transportation.
Whether you're in the mood to explore some castles in the Province of Málaga, are interested in going on outdoor excursions, or simply want to walk around one of the many pueblos blancos in Andalucía, the area surrounding the city of Málaga has something for everyone. And if you're really feeling adventurous and want to see what other larger cities have to offer, both Granada and Cordoba are not too far away. Here are my top picks for the best places to take photos near Málaga:
Castillo Monumento Colomares
Castillo Monumento Colomares
A short 30 minute drive from Málaga will bring you to the seaside town of Benalmádena. It's a very popular town and one of the best places to stay along the Costa del Sol for sun seekers. Other than its beaches and restaurants, Benalmádena is also home to a very unique monument built to commemorate the life of Christopher Columbus - Castillo Monumento Colomares. The entrance to this castle-like monument is only €2.50, and you get some stunning views of the coastline in the distance as well. The monument was finished in 1994, and is filled with beautiful relief carvings in the stonework, each meant to portray an important event in the life of Columbus. This is one of the most unique places to take photos near Málaga, and will only take an hour or two out of your day.
Estupa de la Iluminación de Benalmádena
Estupa de la Iluminación de Benalmádena
While you're at the Castillo Monumento Colomares, it would be well worth your time to visit another nearby point of interest in Benalmádena - Estupa de la Iluminación de Benalmádena. This gorgeous stupa is only a 10 minute drive from the monument, and is the tallest stupa in all of Europe. It's open most days and is completely free to enter - they even have meditation sessions that you can take part in. Not only is it a gorgeous building to look at, but it also offers spectacular views of the Costa del Sol and is a lovely spot to watch the sunset from. There's a parking area right next to the stupa, making it easily accessible for everyone, and it's by far one of my favourite places near Málaga to take photos at.
Casa de los Navajas
Casa de los Navajas
Torremolinos is another popular holiday spot along the Costa del Sol, and much like Benalmádena most people stay or visit there for its beaches, bars, and restaurants. However, we came across a little hidden gem in Torremolinos while we were trying to find a parking spot near the beach, and it turned out to be a fantastic location for photos. Casa de los Navajas is located just moments away from Playa del Bajondillo, and is completely free to enter which is a bonus if you're visiting southern Spain on a budget. This house was built in 1925 by a wealthy family who had ties to the sugar cane industry, and it was designed in the neo-Mudéjar style with its interior inspired by the Alhambra in Granada. It's a fantastic place to take photos near Málaga, and since it's only 5 minutes away from the beach you can easily add it to your itinerary.
Puerto Banus
Puerto Banus
Marbella is a beautiful town to visit, known for being a popular haunt of the rich and famous. There are a few different parts that make up Marbella such as the promenade where you can choose between a few different beaches, Marbella's old town which is great if you want to explore the town's history a bit more, and then you have Puerto Banús. Puerto Banús is not for everyone, but I would say it's worth visiting at least once during your time in the Málaga area. This is where you'll come across expensive cars, massive yachts docked in the marina, high-end fashion retailers, and the odd celebrity or two. It was built in 1970 by the same architect who assisted in the design of Beverly Hills, with the aim of attracting the world's wealthiest families all year round. It's definitely a unique spot near Málaga to take photos at, and it's quite fun to take a look at the yachts and see who's walking around.
Mijas Pueblo
La Boveda del Flamenco in Mijas
One of the prettiest white villages near Málaga you can visit is Mijas Pueblo. This village is located in the mountains, overlooking the Costa del Sol's coastline, and is bursting with beautiful streets and historical spots. Despite its small size, Mijas Pueblo has a history dating back to the pre-Roman period, and some of its medieval castle walls are still on display as well. One of my favourite photo spots in Mijas Pueblo is at La Boveda del Flamenco, which is one of the most popular places to eat in the village because of its picturesque blue plant pots and umbrellas. As you walk through the village, you'll have a number of other fantastic photo opportunities as well, so it's a great place to go on a day trip from Málaga.
El Torcal
El Torcal de Antequera
If you love being outdoors and hiking is more your thing, you won't want to pass up the opportunity to spend a day at El Torcal de Antequera. The limestone formations here are millions of years old and absolutely breathtaking. It's considered to be one of the most unique places in Andalusia to visit, not just within the Province of Málaga itself. It takes just under an hour to drive from Málaga to El Torcal, and there is free parking available on site (the trails are also free to hike on). Every corner of El Torcal is photo-worthy, and during my second visit here I was fortunate enough to see a herd of wild goats walking around the rock formations. The site is beautifully maintained, so if you're planning on bringing something to eat please remember to take it back to the parking lot with you and throw it away in one of the garbage bins there.
Cañada del Lobo
Cañada del Lobo viewpoint
While El Torcal is an incredible place to go hiking, there are plenty of hiking trails closer to Málaga to choose from which offer incredible views that are ideal for photographers. Cañada del Lobo is located in Torremolinos and it takes around 90 minutes to hike up to the top. The hiking trail is mostly a paved road leading up through the mountains, so it's a relatively easy hike to do. Once you get to the Cañada del Lobo viewpoint, you'll be greeted by a pillar with a statue of a wolf howling on the top of it. There are also plenty of places to sit at this viewpoint, so it might be worth taking something to eat and having a picnic once you reach the summit. I actually took my Beyond Blend handheld blender with me and made a smoothie when we stopped for a break which was nice and refreshing. This is a stunning place near Málaga to take a photo at during sunset as well (if you don't mind hiking back down in the dark).
Paseo Marítimo el Cantal
Paseo Marítimo el Cantal
Another coastal spot close to Málaga which turned out to be great for taking photos at is the walking route along the Paseo Marítimo el Cantal, located in Rincón de la Victoria. This area is quite popular during the summer months because of its beaches, and you can actually walk between Playa Cala del Moral and Playa del Rincón de la Victoria through a series of walkways, steps, and man-made tunnels in the cliffs. Along the route you will also come across a couple of religious shrines, such as the Virgen del Carmen, and a 14th century watchtower. This has so far been one of my favourite coastal spots near Málaga to take photos at, and I can't wait to return on what will hopefully be a sunnier day.
There are plenty of unique places near Málaga to take photos at - choosing a location just depends on whether you're more of a coastal lover or like to explore inland villages. If you're like me, then you'll want to head out and explore the many historical sites that southern Spain has to offer and hop between its medieval castles. The next time you visit Málaga, don't forget to do some research for places to visit in the surrounding area - you might be surprised at how many hidden gems actually pop up.
Do you have a favourite spot near Málaga that you think should be added to my list? I'd love to hear from you in the comment section below - I'm always on the hunt for new photo spots! And if you don't already, you can follow me on Instagram to keep up to date with my latest adventures and travel tips!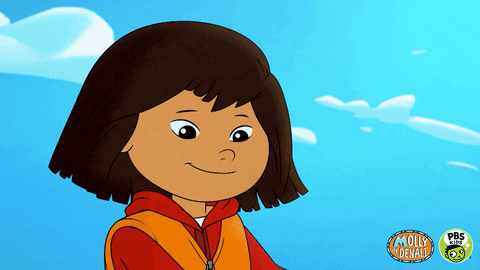 Like this post? Why not pin it for later?